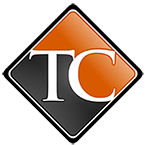 Todd Crawford
Broker
A Different Kind of Real Estate
503-318-6113

Exceptional Homes by John L. Scott is our luxury brand that unites exquisite homes with distinguished consumers from around the world. My comprehensive marketing strategies utilize my immense knowledge as an industry leader, combined with robust local and global networks and innovative technology platforms, to connect with influential consumers from around the world. Through our global networks and partnerships with leaders in the industry such as Luxury Portfolio International and Juwai.com, our Exceptional Homes reach 3 million luxury home buyers around the world each month. And as a founding member of the international organization Leading Real Estate Companies of The World, John L Scott not only maximize exposure, but combined we sell more homes than any other company in the United States.
Meet Your Realtor
The real estate market is hyperlocal. As a lifelong resident of the area and Oregon, I am your local expert and can provide up to the minute information on home values , strategies for buying or selling and market trends.
As an avid outdoorsman and general adventure seeker, I have been to every corner of Oregon and can provide an outline of the many things that make this wonderful place special.
They say "There is no place like home". Let me show you why THIS is the place to call home!
Our Company History
John L. Scott was founded in 1931 in the heart of downtown Seattle. From the beginning, we have been committed to raising the bar on ethics and standards in real estate. While we are the oldest local company in the Northwest, we've maintained our position as an industry leader by embracing innovations in technology, anticipating industry trends, and keeping a pioneering start-up mentality.
"You want someone like Todd on your team. My husband and I worked with him looking for our dream home for the past two years together, and we finally found it! Todd is a master negotiator, professional, and doesn't mind looking in dusty attics and crawl spaces for issues. In this busy market, he somehow made us feel like we were his only clients and always made time for us. He truly cares about clients and it shows."

The Boones
"Todd's knowledge of the market, home condition, recommendations, professionalism and sense-of-humor gave me the confidence and the fortitude to stick with it in a market that was difficult to compete in. I am so happy to have him on my side and would recommend him to anyone (and I do)!"

R. Rumery
"I'm actually trying to find one category that I couldn't quite rate Todd five stars- sometimes too high of score makes people wonder. No, I'm not his mother lol. The only category I'm not 100% certain about is his negotiation skills because I didn't witness them first-hand, but I did reap the benefits of his great negotiations. What can I say? My sweet mother passed away, and most of the pressure was on me to get her house sold and Todd was a Godsend. He knows the whole area and market amazingly well. He has so many contacts and friends in the industry- he just knows everybody, and everyone seems happy and willing to work with him! That helped ME a ton! Getting the place ready and passing inspections, making repairs, while staying in constant contact. Todd took care of everything. He made perfect suggestions on just how much work we should do to the house with cost and reward analysis of each option. He took handled it all and quickly, while still giving my siblings and I options to do as we saw fit. One day he happened to be at the house while a nice woman was there, buying one of my mother's pieces of furniture. We couldn't fit it in her van and the next thing I know, Todd is offering to load it in his truck and deliver it! There were several experiences like that, that made this sad task a lot more tolerable. Now that it's all said and done, we feel blessed with all the people we met through selling and giving away my mom's furniture, and the new owners of the house are GREAT people- the kind we'd hoped so much for, and Todd, well, Todd was like another brother to us all and we are thankful. I would highly recommend him 100% for buying or selling!"

The Smiths
"I met Todd through a friend who used him as her realtor and I got to know him as he assisted her with the search, negotiation, and signing of her home. After seeing how he handled himself with her, it was a simple choice to choose him as my realtor when I was ready to start looking. Todd knows his business and has life-long connections and knowledge that is invaluable when you are in the process of finding your perfect home. He doesn't try to "over sell" and is very patient. During the home inspection for the home I purchased, Todd assisted with the inspection and actually fixed some things he found himself while we were there. He spent a great deal of time researching the property and ensuring I was informed on every aspect of the process. He also has a great back-up team of highly skilled people (Thank you Kim!) to assist you if/when he is out of town for any reason.""

T. Ramsey
"Todd is awesome! From the first talk on the phone all the way through the buying process he made me feel at ease. Took me a bit in this market to find a home in my budget but Todd found it for me. LOVE LOVE LOVE my home! My heart is full every time I walk in the front door. Todd found, negotiated and talked me off the ledge a few times during the home buying process. He will always hold a special place in my heart and I recommend him every chance I get"

T. Weaver
"We can not say enough good things about Todd. We were comfortable with him right from the start. He listed and sold our home according to our needs and was involved in the process with us from start to finish. This is a realtor that will give you the insight and expertise you should be looking for when you are ready for a new home or to sell your current one. We purchased a home that was a bit of a fixer (Exactly what we were looking for) and not only was he able to provide us with consistent updates on its progress he was even able to line up some contractors for us that were just as exceptional. Todd will not only work for you but, he will work with you, making your home sell/purchase simple and stress free. Todd is the true definition of a professional. Thanks again Todd, and we love our new pool!"

The Seebergers
We are elated! All jokes aside Todd Crawford, thank you for your support and friendship. We are blessed to be apart of the "tribe." Todd always tags his posts with #differentkindofrealestate....,which is an understatement. I won't go into details but he went above and beyond to help seal this deal. Forever grateful Mr. Crawford..... an upstanding guy folks!

The Puncochars
Todd helped us buy our first home. In fact, prior to helping us buy our home we were his tenants on a home he owns for about 5 yeas. He went above and beyond to make sure we found the perfect home and that the deal worked for us. I highly recommend him.

The Aiellos