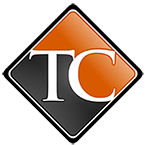 Todd Crawford
Broker
A Different Kind of Real Estate
503-318-6113
As a John L. Scott broker, my mission is transactional excellence and client satisfaction. That means I work tirelessly to make your home buying or selling process as efficient, stress-free and lucrative for you as possible.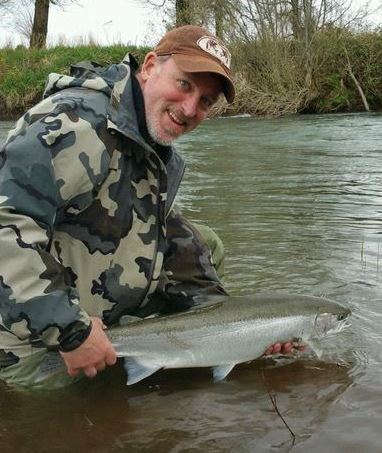 Meet Todd
Todd Crawford is a lifelong Oregonian who brings his local perspective and insider knowledge to each transaction. He has been in real estate for 23 years and is currently based in the John L. Scott Sunset Corridor office. For a client looking to buy or sell in Oregon, there is no better ambassador to guide you through the ups and downs of a transaction all while sharing the wonders of the state. Todd's motto is: "They say 'there is no place like home.' Let me show you why THIS is the place to call home!"
Todd grew up in a small town in Oregon and has traveled extensively around the state. He brings his small-town values to each transaction along with a highly-technical perspective. His reputation for honesty and integrity are just a few of the attributes his clients like about working with him. Todd is an open book and advises his clients similarly.
In addition to new construction and resale properties, Todd also specializes in rural properties in and around Washington, Columbia and Yamhill Counties.
Todd is an avid outdoorsman and belongs to several special interest groups concerning local fisheries/habitat improvement. He also volunteers for the Oregon Fish and Wildlife Department and does some work with the Boys and Girls Club.
In his free time Todd can be found hunting, fishing and enjoying outdoor recreation. He is also an avid gardener and woodworker and loves finding ways to repurpose everyday items into useful things.
---
Beaverton
The Beaver is Oregon's state animal, and Beaverton is one of the best places to live in Oregon. Just seven miles west of Portland, Beaverton has a bevy of choices when it comes to homes, entertainment, careers and activities. Beaverton was once considered simply a suburb of Portland, but it has come into its own as a city in the past few decades. Our city was even as one of the 100 "best places to live", among smaller cities in the country named by Money magazine. Beaverton's economy is thriving. Both Nike and Columbia Sportswear call land close to Beaverton home and many Beaverton residents work at these companies. As part of Oregon's Silicon Forest, Beaverton is also home to several tech companies, include Textronix and the Linux Technology Center of IBM. The Terpenning Recreation Complex, which is maintained by the Tualatin Hills Parks and Recreation District, encourages Beaverton residents and people in nearby towns to stay active. The Complex hosts a pool, athletic center, indoor and outdoor tennis courts, baseball and softball fields, multipurpose sports fields, skate parks, basketball courts and walking trails. Homes in Beaverton range from midcentury classics to luxury new construction. With easy access to both the Oregon coast and the Cascade mountains, outdoor activities are just a drive away. If you'd like to learn more about Beaverton, let us know. We'd love to show you around and help you find your perfect home.
---
"Todd helped me through a rental and a couple of years later, sold me a home. The house search part was efficient and thorough where he steered me away from one choice and yet another. I wanted something 'more country' and he knew the area especially well, we found a place, which satisfied all the 'must haves.' He wasn't always messing with his phone, which is refreshing."
- gcbartsc
---
"Todd was an amazing realtor to work with, not only did he sale our house for full price after multiple offers, he was able to get us into our dream house. Todd was always responsive to our calls and emails and text, even when he was on vacation. On our new home we bought with Todd's help he was able to negotiate all of our requests, and was present during the inspection looking after our best interests. I can't say enough about Todd and his customer service."
- zuser20170919075125158
---
"Todd was an amazing agent!! Always responsive to our questions as they arose. Worked hard on getting us multiple offers on the sale of our home and negotiating the purchase of our new home. You won't be disappointed. Would highly recommend him!!"
- Michele Adams
---